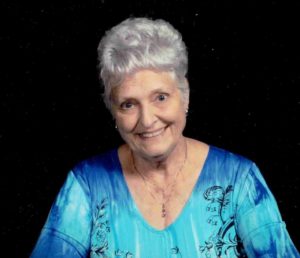 Bertha Shipps Burns was born in Brunswick, Nebraska on February 19, 1936.  She lived in Norfolk, Nebraska many years and was living in Bullhead City, Arizona at the time of her death June 19, 2018. 
A Graveside Service will be held Thursday July 12,  11:00 a.m.  at Hillcrest Memorial Park 1950 N 13th St., Norfolk, Nebraska. 
Reception will be held directly after service at the VFW Club 316 Braasch  Ave. Norfolk, Nebraska.
She was preceded in death by her husband Phil Burns, daughter Kaye Barg and Grandson Kenney Berglund.
She is survived by her children and their spouses: Faye and Greg Osborn of Lincoln, Gaye and Robert Lewis of Neligh, Jay and Debbie Deitloff, Bullhead City,
Maye and Edward Mueller of North Platte. Son-in-law Gary Barg of Republican City.   Also many Grandchildren, Brothers, Sisters and extended family.
Memorials in her honor are ask to be directed to Wyuka Foundation Littlest Angels Fund. Donations may be sent to Wyuka Foundation  3600 O St. Lincoln,  Nebraska 68510.