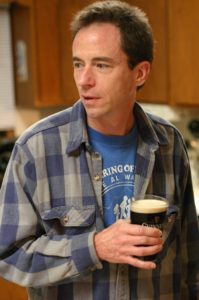 Timothy James Kraft, 66, of Lincoln, passed away August 30, 2018. Timothy was born March 19, 1952 in Lincoln to Dallas and Phyllis (Pickett) Kraft. He graduated in 2001 from UNL School of Law and was employed by U.S. Citizenship and Immigration for 17 years.
He is survived by his wife Ellen, son Jesse, daughter Claire, brothers; Kevin, Brian and Sean, sister Kelli (Kerry) and nephew Atticus. Preceded in death by his parents and brother Cary.
Memorial Service will be held at 1:00 p.m. Tuesday, September 4, 2018 at Wyuka Funeral Home, Lincoln.
Memorials to the ACLU or to the family for further designation.