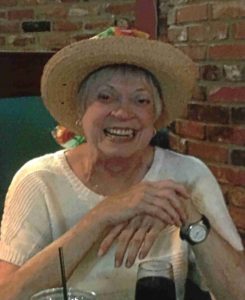 Mary G. Buss age 75, of Lincoln passed away November 24, 2018.  She was born May 17, 1943 in Hastings, Nebraska to Howard C. and Audrey C. (Symmonds) Baker.  Mary worked as a registered nurse, graduating from the Lincoln General Hospital School of Nursing in 1964.  She worked at Lincoln General Hospital in Lincoln and Nebraska Methodist Hospital in Omaha for many years.  Mary belonged to Christ Lutheran Church and was a member of Lincoln General Hospital School of nursing Alumni Association.
She is survived by her husband Darrell Buss of Lincoln, daughter and son-in-law Barbara and Kenneth Leymaster, son and daughter-in-law Richard and Deepa Buss all of Lincoln.  Grandchildren Kaitlyn Leymaster, Joshua Leymaster and Maya Buss.  Brother and sister-in-law George and Karen Baker of Hastings.  Preceded in death by her parents and granddaughter Leela Buss.
Memorial services will be held at 10:30 A.M. on Saturday, December 8, 2018 at Wyuka Funeral Home.
Inurnment will be at Wyuka Cemetery.
Memorials to the meal ministry at Christ Lutheran Church or the family for a later designation.