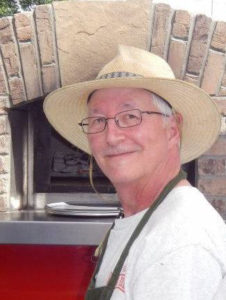 Thomas M. Hansen, 70, of Lincoln. July 26, 1948 – December 16, 2018. Parents: Charles and Ruth Hansen.
Founder of Rolling Fire Catering. Retired UNL Information Services. Worked in businesses and non-profits. B.A. UNL. Lincoln High '66 gymnastics. Talented with food, wood-working, photography, home projects.
Married to Twyla (Paulsen) Hansen for 51 years. Survivors: wife; son and daughter-in-law Steve and Joei Hansen; granddaughters Kathleen and Maddy Hansen; brothers-in-law: Walt (Audrey) Paulsen, Randall (Joan) Paulsen, Joe (Carla) Paulsen. Nieces, nephews, cousins.
Tom was a loving and generous husband, father, and grandfather. His life ended too soon; we miss him dearly.
 Memorial service and reception December 28, 1:00 pm at Wyuka Funeral Home. Casual attire. Inurnment at Wyuka Cemetery. In lieu of flowers, memorials to LUX Center for the Arts Youth Outreach or The Cat House.