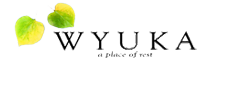 In 1894, the city of Havelock purchased land east of Lincoln from the Nebraska Christian Education Board for the use of a cemetery.  It became known as the Fairview Cemetery.  In 1902 the supervision of the cemetery became the responsibility of the Havelock City Council after the abolishment of the town's cemetery board.
On October 1, 1930, the city of Havelock was annexed to the City of Lincoln and Fairview came under the care of the City Park and Recreation Department.  The city developed the 15 acre cemetery and made improvements.   On June 25, 1996, the Board of Trustees of Wyuka Cemetery entered into an agreement with the City of Lincoln whereby Wyuka Cemetery assumed ownership of Fairview.
The cemetery is made up of 15 acres and still follows the pattern of a country cemetery, with 26 sections currently being used as well as a columbarium.  There are two entrances to the cemetery,  one located on Adams Street, the other on 84th Street.   Both entrances are without gates, so access is welcomed 7 days a week, 24 hours a day.
Pre-Planning
Often a decision difficult to begin, our customers often talk about it being the best one they ever made. And in today's economy, locking in costs is an ideal way to maintain your budget and alleviate future concerns.
Obituaries
News