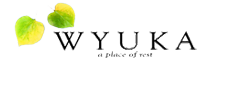 Wyuka Cemetery, a nationally recognized historic cemetery, has been a vital living part of Lincoln's history since its founding. With its rolling hills, shady trees, sparkling pond and spectacular plantings, Wyuka Cemetery is considered one of the most magnificent examples of landscape architecture and design in Nebraska. In addition, it is literally a museum without walls featuring statuary art and monumental architecture, historical tributes to Lincoln families, civil war veterans and ordinary citizens.
Today, Wyuka is known to be the largest all-faith cemetery serving the Lincoln Community. Throughout the cemetery are spacious sections to suit any preference from traditional ground burial, to mausoleum or personalized cremation choices.
Wyuka provides a beautiful and peaceful setting for families and their chosen form of permanent and perpetual memorialization. Wyuka offers a wide range of choices for one's final place of rest. Since it's establishment, over more people have selected Wyuka to be their cemetery of choice with over 52,000 burials.
When a loved one passes on, a service of dignity and simplicity in a setting of great natural beauty is a wonderful way to say good-bye. Many think of Wyuka as a peaceful and comforting place to visit, where our ceilings reach a little higher.
Here at Wyuka, it is an honor to care and a privilege to serve.
We're Wyuka, a place of rest.
Business Hours
Monday-Friday   8 AM – 5 PM
Saturday                8:30 AM – noon
Funeral Home Personnel are available 24 hours a day
Gate Hours:
January through December
8 A.M. to Dusk
Gates are Locked at Dusk
Pre-Planning
Often a decision difficult to begin, our customers often talk about it being the best one they ever made. And in today's economy, locking in costs is an ideal way to maintain your budget and alleviate future concerns.
Obituaries
News