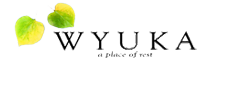 Cemetery
For over 140 years Wyuka Cemetery has played an integral part of the lives Nebraskans. During that time its grounds have been host to family gatherings of all kinds. To this day, our visitors tell us stories of their visits to Wyuka for celebrating birthdays and family reunions and celebrating the lives of their loved ones in death.
Wyuka is a Lakota Indian word meaning "to rest" and upon entering the grounds many tell us a "feeling of calm" comes over them. You are invited to tour the 140-plus rolling acres of trees, shrubs and flower gardens that make Wyuka Cemetery one of the most quietly beautiful places in our state.
Nearly all of WYUKA's burial records are now available. You can download the necessary Maps needed to assist you in finding the burial location.
Please enter the last name of the person you are searching for, then click the submit button.
Search for a location by entering the name below: