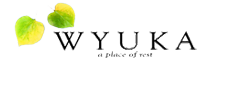 Wyuka Cemetery is listed in the National Register of Historic Places, and it is our desire to continue to maintain the beauty of the cemetery while providing the loved ones of our families with the respect and dignity they deserve.  To assist our grounds personnel, please comply with the following regulations for floral decorations throughout both Fairview and Wyuka.  They are as follows:
March 15 ~ April 1  Spring Clean-up
All flowers and Memorabilia, other than those placed in regulation permanent vases or concrete urns, will be removed.
April 1 ~ September 30
Fresh and artificial flowers are permitted in regulation permanent vases and concrete urns.
October 1 ~ October 10  Fall Clean-up
To thoroughly clean the entire Cemetery, all flowers and memorabilia will be removed except from permanent vases.
December 1 ~ March 15
Any appropriate winter decorations may be placed in regulation permanent vases, concrete urns, or on the ground (such as wreaths)
Memorial Day ~ Easter ~ Mother's Day ~ Father's Day ~ New Interment
All floral decorations are permitted for one week.  Arrangements, other than those in regulation permanent vases, will be removed at that time to permit regular mowing of the grounds.
WYUKA assumes NO responsibility for vandalism, theft, or the destruction of vases or floral decorations by acts beyond WYUKA'S control.  All floral arrangements must be securely fastened.  Materials like wire or wooden stakes must not be used as it may be dangerous during mowing.
Pre-Planning
Often a decision difficult to begin, our customers often talk about it being the best one they ever made. And in today's economy, locking in costs is an ideal way to maintain your budget and alleviate future concerns.
Obituaries
News