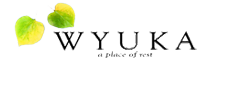 Services
Our funeral directors welcome your questions about costs because, the more completely
you understand funeral costs, the less chance there will be for apprehension or misunderstanding. There are
a wide range of funeral services from which to choose. Since each funeral is planned to meet the special
needs of the family, it is difficult to speak in generalities about the "typical" funeral or "typical" costs.
There are certain expenses basic to almost every funeral, but many are determined by the selections that are
made, the services specified and the additional items requested.
Your choice to honor your loved one with a funeral or memorial service is one made out of love and respect and is a way for your family and friends to say their last goodbyes.  You will make many decisions in the hours and days following the death of your loved one.  Obviously, the best remedy is to have the decisions made
ahead of time.
The death of a loved one is always difficult. That's why we are here. To comfort, to provide options,
to help. Whether your preference is to have a traditional family and friends visitation, contemporary
gathering, a graveside, cremation or Veterans service, or a more unique and personalized goodbye, our
funeral directors will help you guide through all the necessary details with compassion and skill.
Families trust Wyuka because of our reputation for caring service and they know we offer the widest
variety of affordable options available in the area.
Pre-Planning
Often a decision difficult to begin, our customers often talk about it being the best one they ever made. And in today's economy, locking in costs is an ideal way to maintain your budget and alleviate future concerns.
Obituaries
News