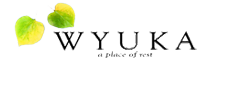 Why Plan Ahead?
Taking the time to pre-plan your funeral allows you the time to make end-of-life decisions in a calm and unhurried manner. Start your online planning process now, or give us a call to meet with one of our pre-planning advisors.
Why Should I Plan Ahead?
By providing those you love with a pre-plan, you're able to provide them with peace of mind as well.
Pre-Planning Checklist
We know there's a lot to consider when starting the process of pre-planning. Our checklist provides you with the information you need to get started, as well as the fulfillment of knowing that you're completing each of the tasks and getting that much closer to the completion of your plan.
Why Planning Ahead Makes Sense
Pre-planning – deciding upon and recording your end-of-life wishes – is a selfless act to those you love. By creating a plan in advance, you're not only assured that your final wishes are known, but are also left with the peace of mind that your loved ones have been relieved of making burdensome decisions during their time of loss. Once completed, you can rest assured that your plans are in the hands of trusted individuals.
Helping You Take Control
We know that even the thought of pre-planning can seems difficult and overwhelming. However, given some time of reflection, you'll realize that pre-planning is all about ensuring that your wishes can be acted upon with the utmost compassion and discretion when the time comes.
Making the Decision to Plan Ahead is:
*Straightforward – there is no health questionnaire or physical exam required. The option to pre-plan is offered to everyone and, once the plan is completed, it's put on file in our office.
*Comforting – having a plan in place allows your family to clearly know your wishes and allows for your wishes to be implemented with the utmost of ease.
*Secure – Opting to pre-pay can protect your loved ones from having to deal with rising costs associated with inflation.
Do I Have to Pre-Pay?
No. Choosing to pre-pay is just that – a choice. The creation of a plan requires nothing more than the recording of your wishes. Then, at the time of your passing, your family can pay for your desired wishes.
Should you opt to fund your plan in advance, you can be assured that all your expenses will be covered at the appointed time. With this option, your money is placed in a state-approved trust account or a highly rated insurance company until it is required. And, after your pre-plan is paid, the price is guaranteed. You will never be asked to pay more for the items that have already been paid for and we have payment plans to fit virtually everyone's budget, allowing you to choose the option that right for you.
Also, in the event that you should move, rest assured that your plan will go wherever you go meaning that, regardless of where your reside at the time of your passing or which funeral home you ultimately decide to work with, your plan is transferrable to any funeral home in the United States.
Why Pre-Plan with Wyuka?
By allowing us to assist you in your pre-planning, you can be assured that, when the time comes, your final wishes will be known. This can provide an enormous relief to those close to you – making decisions such as these even in the best of times can be difficult meaning that, in the face of emotional duress, these choices can become overwhelming.
And, by opting to pre-fund your plan, you can rest assured in the knowledge that your expenses will be covered when you need them to be – guaranteed.