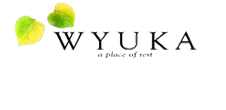 Wyuka has a large variety of benches, ledgers, markers and monuments.
[nggallery id=7]
Bench Memorials:
Bench memorials represent an excellent alternative to more traditional memorials or monuments. Custom granite benches provide many unique uses, including using the bench as the family headstone and surrounding the bench with flat grave markers for individual family members. If you are one that visits your loved ones often or your loved one enjoyed afternoons in the backyard, this might be just the choice to encapsulate their memory.
Upright Headstones:
Upright headstone designs are vast in design, color and shape. They make a stately and often grand appearance at the gravesite. Wyuka is filled with many, many types of upright headstones. They allow for the much versatility in design and size as well as picture engraving that is near in likeness to an actual picture. They range from simple, traditional headstones to personalized sculptures. Regardless of which custom upright headstone you choose, Wyuka will work with you to ensure you rightly preserve the story of the one you love.
Grave Covers:
Grave covers lay over the grave in front of the grave marker or headstone. They can be made out of various material such as granite, fiberglass, concrete, or bronze. They can be simple in design or quite elaborate depending on the style and size of lot. They can be engraved to commemorate the life of your loved one and reflect their personality.
Markers:
Grave markers are a simple but stately way to honor the gravesite of your loved ones. You can bring out personalities, hobbies, pictures, and memories on flat markers using custom design offered through Wyuka.
Please give a member of our family services a call at 402-474-3600.
Pre-Planning
Often a decision difficult to begin, our customers often talk about it being the best one they ever made. And in today's economy, locking in costs is an ideal way to maintain your budget and alleviate future concerns.
Obituaries
News