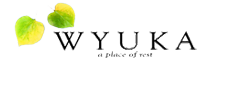 Funeral Home
Established in 2000, Wyuka Funeral Home is committed to preserving Wyuka Cemetery's rich heritage and beauty.  The funeral home's 9,700 square feet offers you and your family complete funeral care services.  Wyuka Funeral Home is located on cemetery grounds, so your family is able to make all arrangements from one convenient location at affordable prices.
Designed with your family's comfort in mind, Wyuka Funeral Home includes a spacious reception area and inspirational chapel seating. The soft tones and gracious furnishings throughout the building convey a feeling of calmness and security. Wyuka Funeral Home includes large visitation areas and private arrangement rooms. The lovely exterior of the building boasts a patio area overlooking tranquil landscaping and soothing water views. Wyuka Funeral Home is fully handicapped accessible and offers an ample, well lighted parking area for guests.
Wyuka Funeral Home is Lincoln's premier choice of funeral care.
Pre-Planning
Often a decision difficult to begin, our customers often talk about it being the best one they ever made. And in today's economy, locking in costs is an ideal way to maintain your budget and alleviate future concerns.
Obituaries
News